Our three delicious days in Florence are the perfect culinary escape in the cultural heart of Italy. Let our chefs guide you to wonderful markets, taste sun-ripped Tuscan produce and cook a Tuscan feast. Our wine experts will take you into the rolling hills of the Tuscan countryside to discover amazing wineries and small hill top villages. Base yourself in a boutique hotel overlooking the Arno River, just steps away from the spectacular sites and restaurants.
If you prefer to travel at your own pace with our local guides, our private trips are for you.   Our culinary journeys focus on immersion into the local culture. We introduce you to local experts who invite you into their culture and kitchens to participate.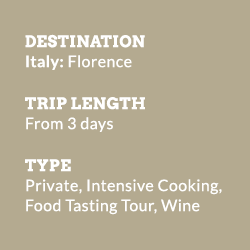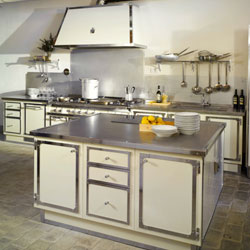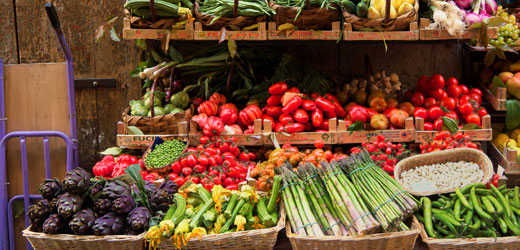 The sun setting behind Ponte Vecchio bridge, Brunelleschi's enormous dome, the bronze doors of the Baptistry, Dante Alighieri's official Italian language, Prada and Ferragamo, these and much more combine to make Florence an enchanting, unforgettable city full of artistic and cultural wonders.
Surprisingly small as it is, Florence is the center of the Renaissance, offers world-class art, endless narrow streets to explore, amazing gastronomy, artisanal and designer brand shopping and gorgeous piazzas to watch the world go by.
This riverside city is magnetic, romantic and busy. Return time and again and you still won't see it all.
About the culinary experience
Design your own "Three perfect days" à la carte and choose a daily culinary activity: Cooking, wine tastings, or gourmet tours…
Hands-on cooking courses for passionate cooks
Join our Florentine chef in the morning at the market. Shop and taste local delicacies before your hands-on cooking class. Cook up a storm, preparing a 3-course Tuscan meal, followed by a long leisurely lunch with fine Italian wines.   The menu can be tailor-made depending on your preference and skill level. No experience necessary, all you need to bring is enthusiasm.
(private or join a small group)
Wine tours for wine enthusiasts
Our captivating wine tours will take you, by car, on foot or on horseback, to highly rated and also lesser known private wineries. Meet the wine maker, tasting their wines and learn about the terroir, how wine is made and how to distinguish the characteristics of the main grape varieties during a comparative tasting.
Choose from: The Chianti Classico, the Chianti Rufina, the Brunello of Montalcino, the Vino Nobile of Montepulciano, Bogheri and the Vernaccia of San Gimignano.
(private)
Food Lovers Tours
Chianti: Our gourmet tours take you through the rolling Tuscan landscapes to the very best gourmet artisans. Depending on your personal interests and taste, you will visit a small pasta factory near a wonderful castle, an extra-fine chocolate producer in the so-called Chocolate Valley, a country farm cheese producer, an excellent salami maker, extra-virgin olive oil producer:
Pasta and chocolate tour, including visit to Leaning Tower of Pisa
Cheese and salami tour, with a visit to Siena
Truffle-hunting excursion, with a visit to Siena
Olive-oil tour, with a visit to Massa Marittima or Chianti Classico
Florence: Meet up in the morning with your food expert for a tour of one of Florences bustling outdoor or indoor food markets. Learn about local Tuscan foods such as produce, vinegars, olive oil, cheeses, meats and much more. Taste your way through several gourmet food shops or cafes.
(private)
Gelato Lover's Tour in Florence with Gelato-making
With our expert visit 3-5 of the best gelato shops with samples at each one. Gelato history 101, behind the scenes visits to gelato making laboratories with one stop including a gelato making demo with the possibility to make your own gelato.
Perfect for family travelers!
Truffle hunting
Enjoy the beautiful woods and learn the art of truffle hunting (black summer truffle) from a professional truffle hunter and his trusty dog. Search for the prized truffles of San Miniato. After your hunt enjoy a delicious truffle lunch on the farm with a full course truffle infused meal with wines.
We have handpicked a selection of beautiful boutique hotels in Florence, some owned by Salvatore Ferragamo family or other hidden gems. We reserve the best rooms here for you to enjoy the gorgeous views overlooking Ponte Vecchio and the Arno River. The roof top terrace is a perfect place to savour an aperitif as the sunsets over this mesmerizing city.
Available year-round upon request. Minimum 2 guests.
Prices (in Euro) per person*
Low Season:
1 Jan – 14 March, 21 July – 1 Sept, 17 Nov – 31 Dec
From Euro 880 pp
Mid Season:
15 Mar – 30 April, 7 – 20 July,
3 – 16 Nov
From Euro 1,080 pp
High Season:
1 May – 6 July,
2 Sept – 2 Nov
From Euro 1,180 pp
Prices depend on choice of hotel, room category and culinary activities.
To enjoy our special low season rates, a minimum of 45 days advance booking is required.
Enquire about our group discounts for 4 guests and above.
3 nights accommodation in luxury boutique hotel, double occupancy
Daily breakfast
Market visit with chef
Hands-on cooking class, recipes
Lunches following the cooking course
Second culinary activity: hands-on cooking class, food tasting tour OR full day guided wine tour with English-speaking wine expert and private driver to the Chianti, visit to vineyards and small villages.
Tax
Airport: Florence (20 min) or Pisa (1 hour)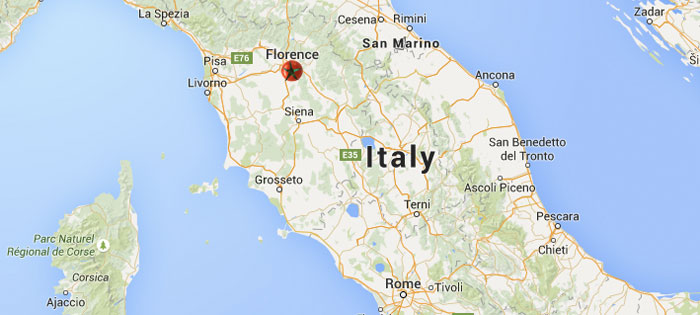 Sample itinerary for 4 days/ 3 nights
Arrival in Florence – Optional gastronomic welcome dinner
Optional, depending on arrival time: Meet your art history guide for a getting-to-know Florence tour of the top sites. Your tour ends with a skip-the-lines booking at the Accademia museum to see the Davide.
Market visit with our chef to buy ingredients for your hands-on cooking course.
Long lunch, paired with wines.
Afternoon at leisure to explore this beautiful Renaissance city.
Full day guided food tour OR wine through the Chianti – fortified villages and vineyard visits – wine tastings at family-run wineries – Evening at leisure to explore Florence
Terrific
"We had an amazing time. The hotel was very nice with great views and the staff was friendly and worked hard to make sure our stay was enjoyable.
The wine tasting in Chianti was very educational and fun – beautiful winery!
The chef is terrific. We enjoyed our cooking classes very much. It was like three girlfriends just getting together and cooking – we learned a lot about cooking, talked a lot about life, and ate (and drank). What a perfect way to spend a day. Sharon was terrific when we said we wanted to try cooking something, she made sure it was on our menu the next day. She is a great teacher – never takes over, always encourages the class."
Cathryn R, London, UK (travelling with girl friends)
Fantastic
"My Mom and I had a wonderful time. The hotel was spectacular.
The cooking course was held by a company comprising of three women who really like to cook. It was held at her home in Florence and they taught us how to make a traditional Tuscan meal. Paola was fantastic and could easily write a cookbook on traditional Tuscan cooking. I would definitely recommend your tour company. Thanks so much for a relaxing experience in Florence!"
Colleen P, US (travelling on a mother-daughter trip)
A dream holiday. 10 out of 10!
"We had a wonderful time in Florence. The cooking course was fantastic the shopping trip to the markets was an experience in itself!
The course was informative fun and hands on. Our two teachers were friendly professional and most importantly fun. We had an excellent cooking session followed by an informal and leisurely lunch, munching on the wonderful dishes that we had prepared and drinking very appropriate Chianti. We were taught to cook exactly what we had suggested with a few extremely delicious extras thrown in for good measure.
The wine tour of Chianti was a thoroughly enjoyable day. Our guide and driver were again friendly and very professional. The Vineyards we visited were not only beautiful but also produced some very fine wines. We felt thoroughly spoilt!! It was a fantastic day.
The accommodation was a dream. We had a lovely room with its own terrace.
From the room and terrace we had a panoramic view of the Ponte Vecchio and
the Dome. Our evenings were spent sipping wine on the terrace and finding the restaurants that had been kindly suggested by our cookery teachers. We also tried the hotels restaurant and it was wonderful.
Overall we had a dream holiday. It fully lived up to my expectations and in fairness in some cases far exceeded them. I would give the overall experience 10 out of 10 and will be booking something else with yourselves within the next year!"
Patty K, Ireland (husband and wife travelling on a romantic holiday)
A perfect vacation
I am now back at home after a delicious adventure in Europe. First off, thank you very much for the bottle of wine! A very nice gesture I will savor to remember my wonderful time in Italy.
All of your arrangements were perfect. The Gallery Hotel Art was a luxurious hotel with a perfect location. I thoroughly enjoyed the Chianti tour and both cooking classes. Thanks again for a perfect vacation."
Constans S., LA, US (travelling solo)