Travel experts for inspirational cooking courses and culinary journeys.
Travel by Interest
Whatever your dream journey, we will design the perfect itinerary for you. Our special interest itineraries are built around specific activities and are designed to meet any culinary theme you desire.
Why Gourmet on Tour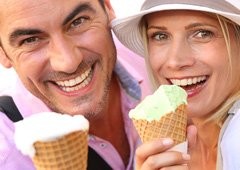 Gourmet On Tour is an award-winning travel specialist for gourmet holidays. Since 2000 we offer food and wine lovers hands-on cooking courses, private wine tours and culinary adventures.
We create one-of-a-kind holidays for foodies to experience an insider view of a region. Each location is selected for its character and authenticity, to make you feel at home as an invited guest and not as a tourist. Each route is carefully designed to immerse you in the local culture.
There will be always amazing food and stunning accommodations, whether you are cooking with a Michelin-starred chef in France or preparing a feast with a local mamma in a Tuscan farmhouse. It is a mix that allows you to sample both, a region's refined cuisine and its rustic traditions.
We are thrilled to have received these awards.
A recognition for our team of course but also all of the hotels, chefs, sommeliers, guides and food artisans we work with and make our guests' dreams come through.
Thank you to everyone who has voted for us!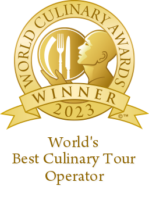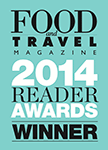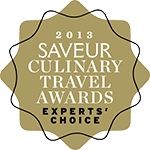 Recipes
Meet An Expert
Chef and culinary expert Interview
Chef: M Berard
Cooking since: for the last 46 years!
What are the trademarks of your cooking? Fresh, seasonal produce, cooked with care to bring out the full taste.
Sign up for travel & food inspiration!