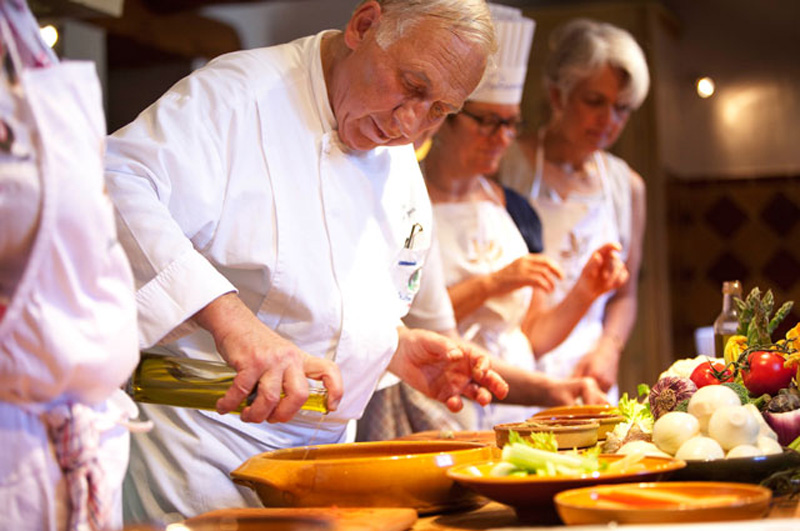 Chef René Bérard
Hostellerie Berard
Provence, France
---
1* Michelin chef, cooking instructor and hotelier shares his favourite meals and tips for home chefs
Cooking since:
for the last 46 years!
Who influenced your cooking:
My Dad
What are the trademarks of your cooking?
Fresh, seasonal produce, cooked with care to bring out the full taste
Favourite dish?
Bisque Bouille (my interpretation of Bouillabaisse)
Toughest dish?
Savoury soufflé
Savoury or sweet?
Savoury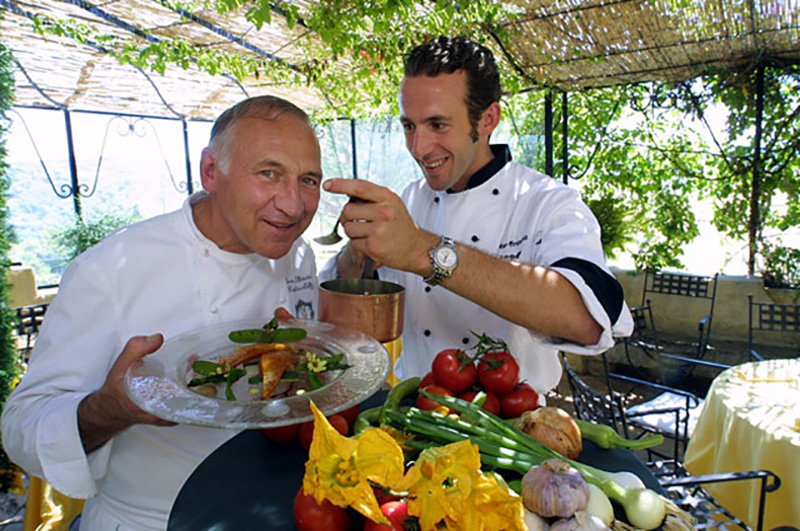 What do you pack on a picnic?
Here in Provence we love simple and tasty summer picnics. My choice would be a beef terrine, fresh Provencal goat's cheese and a fruit tart made with fruit from my orchard.
What is a big night out to you?
With friends around a table
For a romantic meal, I would cook:
Some fine green Provence asparagus, then a tender Bresse chicken stuffed with Brousse cheese and a red fruit Pavlova for dessert…
What are the top 5 ingredients in your kitchen:
Olive oil, salt, ground pepper, fresh tomatoes and basil
What do you always pick up at the farmers market:
Seasonal produce – but we also have our own kitchen garden that grows in pace with the seasons. Budding chefs can hop over to "La Bastide des Saveurs" for one of my cookery classes!
One utensil you can't live without:
An iron stewing pot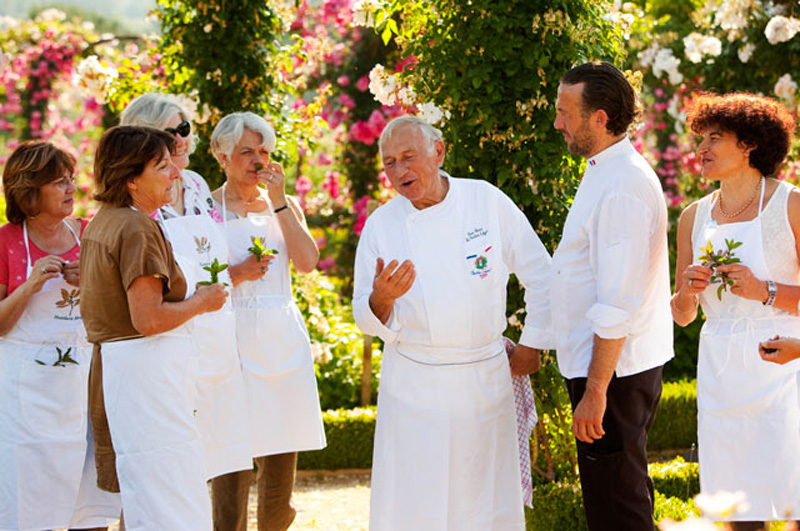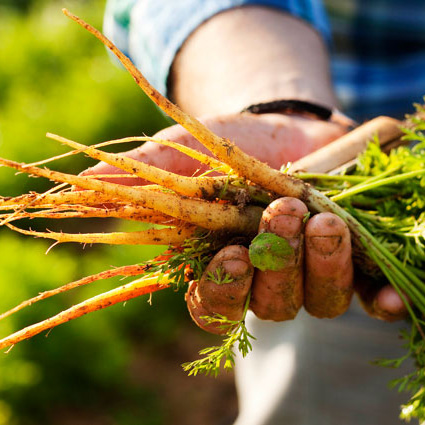 Where does your inspiration come from? 
My homeland Provence and the Mediterranean
What is your top cooking tip?
If you want to avoid difficulties digesting garlic, you have to blanch it 3 times. You'll see, it really works!
Which cuisine do you find most exciting?
Ligurian cuisine from Italy
Favourite travel destination?
Italy – it's a place I really love
Best travel moment?
An amazing stay in Havana, Cuba
What would you take with you on a deserted island?
The cookery book my family gave me on Hostellerie Bérard's 30th anniversary. It was so moving!
What makes you laugh?
The fun and friendly exchanges we have in the kitchen during my cookery classes. We laugh a lot at La Bastide des Saveurs!
What motivates you?
The changing seasons and new produce they bring. I have a great job – no routine, just passion!
ADVICE TO HOME CHEFS
Stay humble and pay attention to cooking times and seasoning. And continue to love cooking of course!