Experience what's cooking in Spain on this once-in-a-lifetime culinary tour through Madrid, La Rioja, the Basque Country and Barcelona. The perfect trip for foodie travellers, joining a small group in Spain to cook with our chefs, eat your way through authentic tapas bars, drink fine wines, laugh and make new friends!
Solo travellers, couples or friends, who like to join a small group of like-minded travellers to share the experience with. If you are looking for cooking classes and sights off the beaten track, and don't want to worry about logistics – we take care of everything!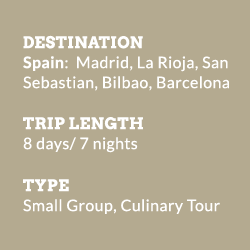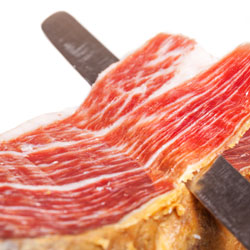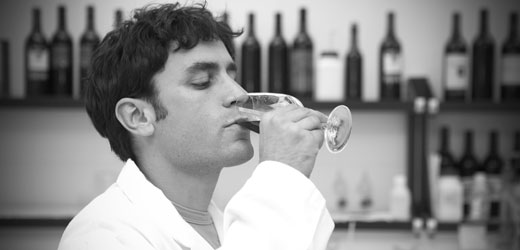 Our food experts will share their knowledge, contacts and passion for their country, providing you with extraordinary culinary experiences, off the beaten track. Here is where they will be taking you to:
Madrid
Madrid, a city of elegant boulevards and expansive, manicured parks. Renowned for its rich repositories of European art, including the Prado Museum's outstanding collections. The Heart of old Hapsburg Madrid is the portico-lined Plaza Mayor, and nearby is the baroque Royal Palace and Armory.
Here we bring together two of Spain's finest delicacies for an unforgettable gourmet experience with our expert ham carver and sommelier.
Discover what makes Ibérico ham so special on this culinary tasting and pair it with Sherry, an ancient and traditional wine from Southern Spain.
In this interesting and fun tasting, you learn the depth of tradition and knowledge surrounding these two products. But there's an even better way to enjoy this extraordinary product to the fullest: practicing the traditional art of carving Ibérico ham with knife!
Under the guidance of an English-speaking master carver, and while you enjoy a glass of Sherry wine, you will learn what makes Ibérico ham so unique, what distinguishes the different qualities (Bellota, Recebo and Cebo), how this very special ham needs to be preserved… practice, carve your own slices from a leg of top quality Jamón Ibérico de Bellota with the help of our expert. Of course, you'll taste this delicious ham as you carve!
San Sebastian
Experience why the Basque Country is one of the most celebrated culinary regions in Europe.
A land of deep-rooted traditions, where the now famous Avant-Garde cuisine from Spain originated. Gastronomy has always been part of the culture, traditions and social life of this elegant seaside town. It's not by chance that San Sebastian is the home town of world acclaimed chefs such as Arzak, Aduriz, Berasategui…
This contrast between tradition and modernity reflects as well in the distinctive personalities of the two towns that you'll visit: San Sebastian, with its elegant 19th century flavor, and Bilbao, a reference in contemporary urban renovation.
Connect with the soul of the Basque Country through its food, and share in the locals' "obsession" with food, savoring delicious Pintxos (Basque version of Tapas) and cooking at a members-only Basque Gastronomic Society.
La Rioja
South of the Basque Country lies La Rioja, a region with distinctive personality, associated with the Camino de Santiago (Way of Saint James) and its picturesque towns… but more so with wine.
With a long tradition, dating back to the 17th Century, Rioja was the first Spanish wine region to obtain Designation of Origin status. Rioja wines have evolved steadily, consolidating a deserved recognition for La Rioja as one of the most prestigious wine-producing regions in the world.
The elegant, original and full of character Rioja wine is coupled with excellent Riojan cuisine, delightfully combining savory local meats with premium quality regional vegetables.
Savor the wine, the food and the sights of the soul of La Rioja!
Barcelona & surroundings
Barcelona has it all: history, design, shopping, Mediterranean charm… and delicious food!
Simply exploring the historic centre of Barcelona is a true pleasure, with main sights at walking distance from your charming hotel, including the beautiful Gothic quarter and the Cathedral, the lively Rambla and Gaudi's fascinating buildings.
Discover Barcelona through great local food and cuisine, enjoy delicious, traditional meals, and spend time with our local chefs, who will guide you through a private visit to the colorful Boqueria food market and a delightful hands-on cooking class.
Venture to Sitges, a coastal town south of Barcelona, considered one of the most beautiful towns in Catalonia. Backed by the Garraf massif, it's known for its Mediterranean beaches and seafront promenade lined with grand mansions.   This region has a long tradition of refined cuisine, with a great variety of foods, wines and dishes linked to the Mediterranean Sea and to the farms, olive groves and vineyards of the interior. Learn all about Spain's sparkling wine during our Cava tasting session in an old family-owned cava cellar.
Madrid – San Sebastian – Barcelona
Accommodations are 4* luxury boutique hotels in exceptional and protected buildings.   We always choose the best locations in historical centres, so that our guests can enjoy sights and vibrant restaurants just steps away.
In Barcelona, enjoy the roof terrace at the top of the hotel – a little slice of heaven with spectacular views over the city.
15 – 22 October 2023
19 – 26 May 2024
3 – 10 Nov 2024
Euro 3,250 per person for double sharing
Euro 650 single supplement
Expert English-speaking local culinary guides throughout the itinerary
Deluxe private bus for all transfers and excursions
Domestic airfare Bilbao-Barcelona
7 nights' accommodation in double room, at selected 4* luxury hotels
Breakfast daily
Welcome drink with tapas
6 lunches – 2 of them following private cooking classes – all accompanied with fine Spanish wines
3 dinners, all accompanied with fine Spanish wines
Private culinary/cultural visits and activities as per the itinerary
Hands on cooking classes
Entry fees as per the itinerary
All local taxes
Travel to and from Spain, meals and optional excursions not listed
Fly into Madrid and out of Barcelona airport. Your tour includes a domestic flight from Bilbao – Barcelona and we provide all transports throughout this programme.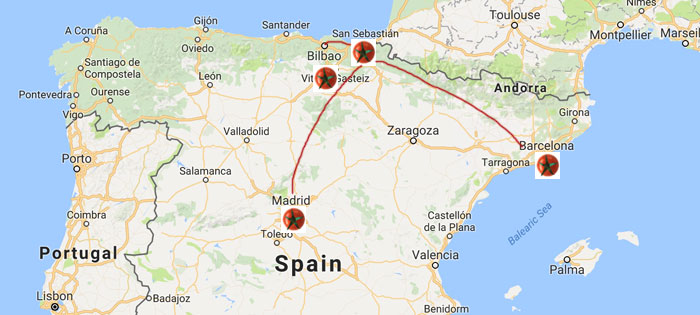 Day 1 - Madrid - Arrival and welcome
Arrival in Madrid
Check in at your boutique hotel, located in the heart of Madrid's historic centre.
Enjoy a welcome drink with tapas while you meet our English-speaking local culinary guide
Night in Madrid
Day 2 – Madrid - Ibérico ham & Sherry – Andalusian dinner & Flamenco
Guided walking tour of Madrid
Ibérico ham & Sherry themed lunch: featuring products from famous Ibérico pig (ham, charcuterie and meats), paired with selected Sherry wines
Leisure time
Traditional Andalusian dinner followed by Flamenco show at Casa Patas, considered the Mecca of Flamenco singing and dancing in Madrid
Night in Madrid
B, L, D
Day 3 – La Rioja vineyards & San Sebastian
Private transfer to La Rioja wine region, stopping on the way for a coffee/drink
Visit to a family-run winery to enjoy a private Rioja wine tasting, followed by a traditional "Riojan" lunch in the winery
Continue to San Sebastian – check into your hotel themed around San Sebastian's famous International Film Festival Night in San Sebastian
B, L
Day 4 – San Sebastian – cooking class – Pixtos tour
Private Basque cooking class at a Gastronomic Society with lunch included. A perfect way to experience these traditional members-only cooking clubs, unique to the Basque Country
Leisure time
Guided walking tour of San Sebastian, followed by tasting of famous "Pintxos", the Basque version of Tapas
Night in San Sebastian
B, L, D
Day 5 - Guggenheim Bilbao - Barcelona
Private transfer to Bilbao Guided visit to the Guggenheim museum
Brunch in Bilbao at a tavern-inspired restaurant with a modern twist
Transfer to Bilbao airport for your flight to Barcelona
Check into your charming hotel, at walking distance from Barcelona's vibrant Rambla
Evening at leisure to explore this lively city
B, L
Day 6 - Barcelona - Boqueria market visit – Hands on cooking class
Visit to the colorful Boqueria food market with our local chef, the perfect warm up for a private hands-on Mediterranean cooking class and lunch with a special focus on Olive oils – different varieties and culinary uses
Leisure time
Night in Barcelona
B, L
Day 7 - Cava excursion to Sitges - Barcelona - Farewell dinner
Visit the beautiful coastal town of Sitges, and learn everything about Cava – the famous sparkling wine from Spain. Visit a very nice winery to enjoy a private tutored Cava tasting and traditional lunch
Return to Barcelona to explore and sightsee at your own leisure.
Farewell dinner in Barcelona
Night in Barcelona
B, L, D
Breakfast and morning at leisure before departure
B
"A wonderful way to experience Spain in all its glory"
Naomi, Sydney, Australia
We cooked, we ate, drank wine and made merry, what more could one ask?"
Daphne, NY, US
"Fabulous trip, if you are even considering it, go!"
Paul, OH, US