Chocolate Ganache by Janice Wong
The super talented Janice Wong, Singapore's Willy Wonka  shares with us this indulgent chocolate coffee ganache.   The dessert masterchef and twice named Asia's Best Pastry Chef(San Pellegrino Asia's 50 Best) is renowned for exquisite designs and unexpected flavour combinations.
We asked Janice to provide us with a simple recipe you can quickly recreate at home.   Even with the kids if they want to be creative in the kitchen!  Who wouldn't want to roll truffles in chocolate dusting?!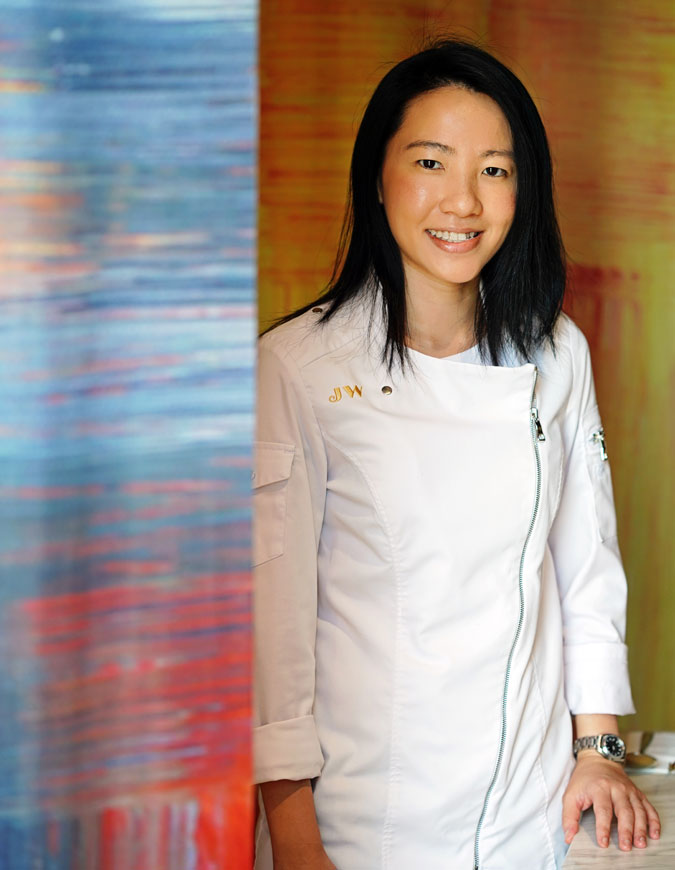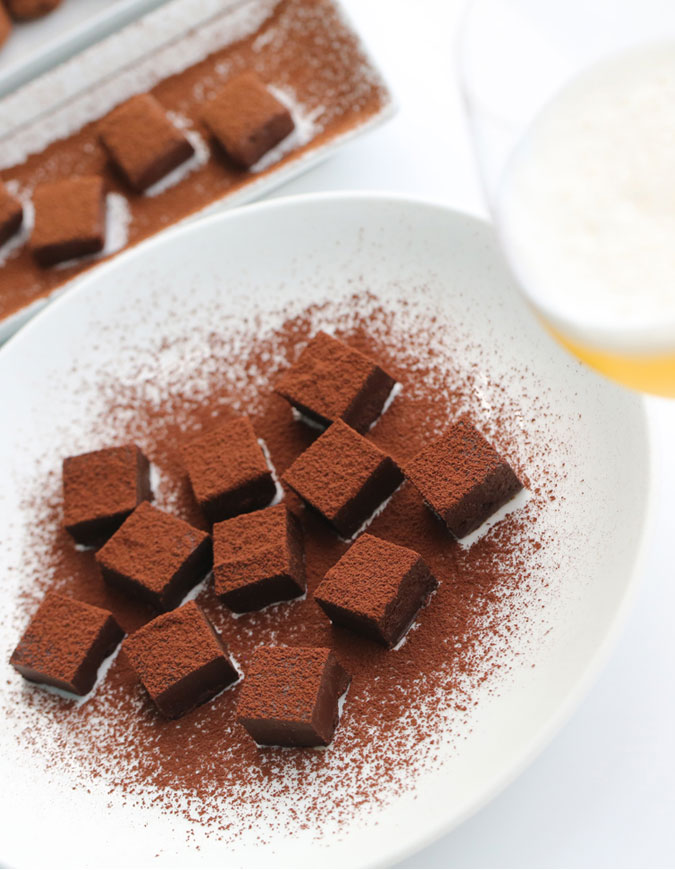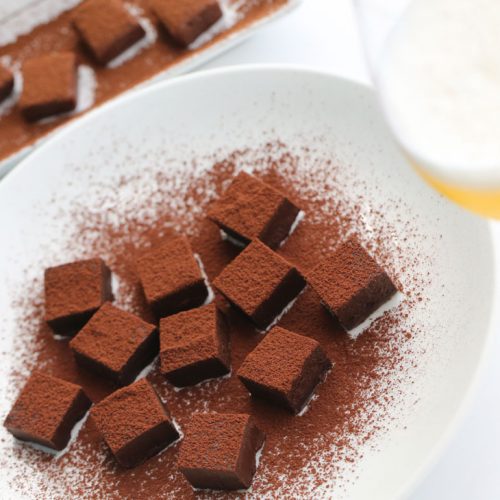 PRINT
Chocolate Ganache by Janice Wong
Easy recipe for decadent truffles
Ingredients
25

gr

38% Milk Chocolate

55

gr

76% Dark Chocolate

90

gr

cream 35.1% Elle Vire

8

gr

coffee powder

10

gr

trimoline
Instructions
Place cream, Trimoline and Coffee powder in a pot and bring to the boil.   Sieve Mixture.⁠

Pour over the Dark and Milk Chocolate. (No need to warm the chocolate beforehand - you want the mixture to heat it.) 

Stir until all ingredients are well incorporated and mixture is smooth and shiny

Janice's Tip: If the mixture separates, add a little water and blend with hand mixer

Pour the ganache into a shallow plastic container lined with baking paper and let it set in the fridge for 4-5 hours⁠

Take the paper off & cut the ganache into cubes⁠

Application:   Chocolate Truffles.  Cut into squares or roll it into round truffle balls and coat it in cocoa powder!⁠