A bustling metropolis and engine of China's western growth, Sichuan's capital nonetheless remains best known for its fiery cuisine and relaxed lifestyle.
Our bite sized break is packed with tantalising cuisine, cooking classes and food photography, shopping for spices, night markets, UNESCO heritage site Leshan and adorable Pandas.
This short culinary journey will take you off the beaten track and reveal Chengdu's true spirit and cuisine.
If you prefer to travel at your own pace with our local guides, our private trips are for you. Our culinary journeys focus on immersion into the local culture. We introduce you to experts who invite you into their culture and kitchens to participate.  Min 2 guests.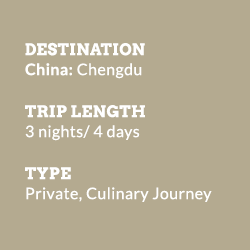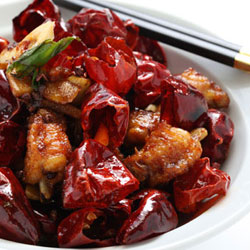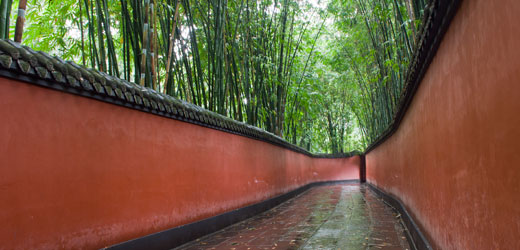 Sichuan's capital is well known for: drinking tea and eating hot pot, such is the city's reputation as a culinary capital that knows how to take it easy. Chengdu's cuisine is irresistible and tea drinking is a custom that took hold here 1,300 years ago and never let go.
Considering the laid-back attitude, admirable green space and pockets of 'old' Chéngdū you'd hardly know that the city is China fifth-most populous city. People are friendly and the pace unrushed. The capital is filled with charming streets, cultural attractions, markets, fiery cuisine and an even spicier nightlife.
Chengdu is the gateway to scenic Jiuzhaigou, UNESCO heritage sites such as the Buddhist mountains of Emei Shan and Le Shan, and one of the most important panda breeding and conservation centres. It also serves as a great stop over for travellers exploring the western part of China and Tibet.
Sichuan cuisine is considered one of the four great Chinese cuisines.
It is famed for its intense flavours, particularly the pungency and spiciness resulting from copious use of garlic and chili peppers, as well as the unique Sichuan Peppercorn. A good Sichuan meal is not all "hot and spicy" but much more sophisticated and subtle. A Sichuan banquet is well balanced and should have constant variety and excitement, from fiery to soothing, savoury to sweet and something light. Variety is the spice of life in Sichuan province!
Some of the more recognised Sichuan dishes include Sichuan Hot Pot, Spicy deep-fried chicken, Dandan noodles, Mápó dòufu (mápó tofu) to fiery dishes, such as shuizhuyu (fish in a sea of sizzling chilli oil).
Five-star Boutique Hotel
Located inside a historic Qing Dynasty quarter – Kuan Zhai Alley, our boutique hotel is the perfect location to explore bustling Chengdu, close to Narrow Street and Renmin Park.
Make yourself at home in one of the 45 beautifully appointed rooms, mixing East and West high design. A blend of old houses converted into a boutique hotel, featuring contemporary design and luxury to make your stay complete – from complimentary wireless Internet, 600-stitch cotton flax bedding to deep soaking bathtubs and rainfall showers.
Depending on your budget and preference, we will also be happy to suggested alternative partner hotels.
From March to November, upon request.
Dates to avoid:
– May 1st-3rd
– October 1st-7th
Our suggested itinerary is based on 3 nights/ 4 days and can be entirely tailor-made according to your preferences, extended or shortened.
It is a food experience in its own right or can be added on to an extended itinerary.
China's borders are still closed to most international travellers.
We can't wait to welcome you to China again soon. We are accepting future bookings and have updated our booking conditions to give you complete flexibility and peace of mind.
From RMB 7100 (approx USD 1200)
Single supplement: 3200 RMB (~520USD)
Note:
– Sept/ Oct high season rates apply
– We can cater to any budget and are happy to suggest hotel options accordingly
Accommodation in luxury boutique hotel***** for 3 nights, double/ twin share
Daily breakfast
Private airport transfers to hotel and transportation on tours
Guided sightseeing with English speaking guides
Entrance fees
Meals as specified (soft drinks included)
Excursions and activities as outlined in itinerary
Hands-on cooking courses
Food tours with tastings
Booking at gastronomic 18-seat restaurant
Food photography class with professional photographer
Flights to and from Chengdu, alcoholic drinks, gastronomic dinner
Fly directly to Chengdu. We arrange all local transfers.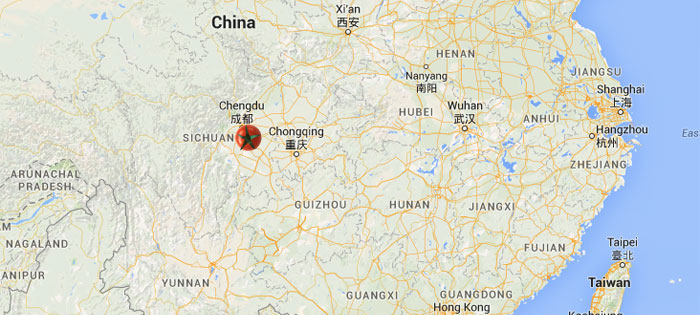 Arrival in Chengdu – discovery of local life – Hotpot – Night market photography
Immersion in Sichuan cuisine: Spice market – hands-on cooking course – tea market – street food – Sichuanese opera
Happy Mountain and the largest Buddha – Dinner at gastronomic 18-seat restaurant OR streetfood
Your choice: Tai Chi in the park or learn professional Food Photography – Departure
Best adventure travel destination:
Gourmet On Tour's China Culinary Tours
Travel + Leisure 2014
Memories we will treasure forever
"Thank you so much for this fabulous experience in Chengdu!
Our guide was extremely knowledgeable, friendly and creative – he absolutely made our foodie days in Chengdu. From the spice market visit, the cooking class where we learned to cook oh-so-spicy Sichuan dishes to sampling truly authentic food, these are memories we will treasure forever.
Visiting the adorable pandas was the icing on the cake. Our guide was intuitive and fascinated us with some wonderful stories that enriched our understanding of Chengdu's culture. We learned how important food, seasonality and freshness is to the people of the region.
I can highly recommend this tour. Don't change anything – it is just perfect.
Look forward to travel with you again to another region!"
Diane L., US