The Amalfi Coast is a dazzling mixture of ancient trails, Mediterranean views, and pastel-coloured villages stacked high on the soaring cliffs of the Sorrentine Peninsula. On your Amalfi Coast culinary adventure, we'll discover hidden treasures with your private guide, enjoy a cooking class with a local family, and walk through olive groves and terraced vineyards.
Base yourself in our elegant palazzo perched on limestone buff of Ravello and sip crisp local wines in Italian luxury.
If you like to join a small group of like-minded companions for cooking classes and also cherish your privacy. It is the best of both worlds – convivial classes in the mornings and exploring at your own pace in the afternoons and evenings!
Min 2 guests.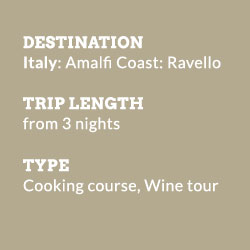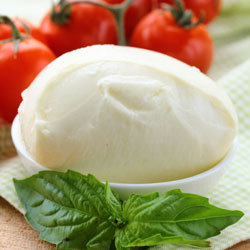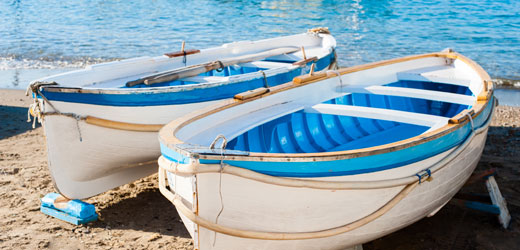 The Amalfi peninsula in Southern Italy is a land of rocky coasts, cliff-top vistas, azure seas, tiered lemon groves, whitewashed villages clinging to steep cliffs, and bright blue skies.
Ravello– your home during your Amalfi Coast culinary adventure – is for many the jewel in the coastal crown.
This stunning village sits on a mountain buff 350 metres above sea level, removed from the busy coast below. If Positano is the glamorous gem of the costiera, Ravello is its refined, aristocratic cousin.
Its elegant palazzi, secluded villas, dreamy gardens, magnificent views and romantic sense of faded glory have inspired a steady stream of A-list writers, artists and musicians since the days of the Grand Tour. Explore the magnificent garden estates- Villa Rufolo's romantic gardens famously inspired Richard Wagner for his opera Parsifal. Ravello is also home to the coast's most beautiful church, the 11th-century Duomo di Ravello, and its only distinguished example of contemporary architecture: Oscar Niemeyer's futuristic concert auditorium, a dazzlingly white, concrete-and-glass structure overlooking the Gulf of Salerno, designed to reflect the swell of the sea.
In the off season and when the day tourists have gone, Ravello is a little peace of heaven. A perfect place for you to spend relaxed evenings and stunning sunsets over Mediterranean sea.
Campania, and Naples in particular,  is famous around the world for its pizza.  This Southern region enjoys sun-kissed vegetables and herbs, salty capers, bountiful seafood,  pasta, fresh buffalo Mozzarella and regional farmhouse cheeses.
Meet our vivacious chef and family who will share with you kitchen secrets in their beautiful home located high on a cliff top, 1,000 feet above sea level.
Learn Southern Italian recipes and family recipes, handed down over generations. Pick fresh vegetables and herbs from the kitchen garden und cook a delicious lunch, savoured on a wonderful terrace in the lemon groves.
For sweet endings, indulge in her famous lemon cake, made with Limoncello – one she baked for Humphrey Bogart's breakfast.
Our chef started cooking at the young age of thirteen in the kitchens of a wealthy American lady who owned a summer villa in Ravello.  Since then she has been the chef for many Hollywood stars such as Humphrey Bogart, Anita Eckberg, Richard Burton, Liz Taylor, Fred Astaire, Federico Fellini, Jacqueline Kennedy (1962 in Ravello), Marcello Mastroianni, and for international writers and politicians such as Susanna Agnelli and Gore Vidal.
Our Palazzo is a stunning five-star deluxe hotel on Italy's famed Amalfi coast. Built in what was once a 12th century private villa for an Italian noble family and opened as a hotel in 1997, the Palazzo has been rated as one of the world's finest hotels and boasts one-star Michelin dining. Tucked away in the medieval hilltop village of Ravello and perched high on the cliffs, 350 m (1,000 ft) above the sparkling Mediterranean, Palazzo Avino overlooks some of the coast's most picturesque fishing villages.
32 rooms and 11 suites
20 meters, outdoor, heated pool
Staff to guest ratio of 2 employees per room
1 Michelin star restaurant, Caffe and Terrazza
Spa/Beauty centre
Sun deck with plunge pools
24 hours Room Service
Limousine & Helicopter Service
Private Beach Club Club House by the Sea, 15 minute drive from Ravello
From 1 April until end October, upon request
Our suggested itinerary is based on 3 nights/ 4 days and can be entirely tailor-made according to your preferences. It is a food experience in its own right or can be added on to an extended itinerary.
We highly recommend to make reservations well in advanced.
Prices from Euro 1,290
Special offer:  Stay 4 nights/ Pay 3  (Stay 8/ pay 6)
31 March – 6 May and 8 – 21 October
Accommodation at hotel Ravello*****, double share
All meals as specified in itinerary (soft drink included)
Private transfers
Sightseeing as per the itinerary
Hands-on cooking course
Food tours
Services of an accompanying English speaking guide
Entrance fees
Assistance on arrival and departure.
Taxes
Travel to and from Ravello, alcoholic beverages and meals not specified.
Nearest Airport: Naples or Train station: Salerno
Onsite car park available or we can arrange transfers from airport or train station.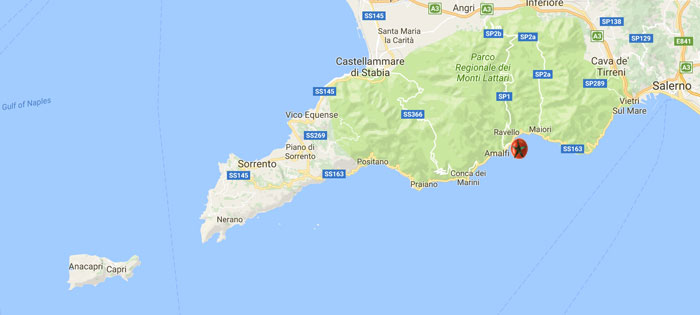 Day 1 - Amalfi Coast arrival and Michelin starred dinner al fresco
Day 2 – Hands-on cooking course - Long lunch in lemon grove - Afternoon at the private beach
Day 3 – Day at leisure to explore Positano and Ravello - evening cooking class - farewell dinner
Day 4 – Breakfast on the terrace - departure at leisure
Awesome experience
"What an awesome experience!"
Mindy M., US (travelling with girl friends)
Can't wait to come back
"We had an excellent vacation. All the cooking classes were great, and different from each other. Our wine and art tours were also well worth it. Hopefully we can travel with you soon again. Thanks for organizing this great vacation, we can't wait to come back."
Joe F., US (travelling with family)
Perfect
" All I can say is that everything was absolutely perfect.
Thank you for everything!"
Dawn C., US (travelling couple)
I felt like a member of the family
"My husband and I had an amazing time on our trip. Everything was absolutely incredible!! Our stay at the [relais] was wonderful. The staff and Livia were so amazing, and we were treated like family there. The class was just me and my husband, so it was intimate. They upgraded us to a larger room, and it was beautiful and cosy. I think it's a great idea to stay there for a night if you do a class there, and then continue to Ravello.
The Palazzo was lovely too. You can't beat the views of the place, and service was great. We ate at Rosselini's one night, which was delicious. The hotel is obviously stunning, but we preferred the personal touches of the Relais, since there are only 8 rooms there. Both are beautiful though and it is just a personal preference.
Finally, what can I say about Mamma's class that hasn't been said already. It was one of the best experiences I have ever had. Everything from the hospitality to the food to the setting was AMAZING. Chiara, Mamma, and Gennaro were all so loving and accommodating. My husband is vegetarian, and they made a couple dishes just for him so he wouldn't feel left out when the rest of us were eating meat. I thought that was super thoughtful. While at their home, I felt like a member of the family. I want to bring my own parents to take the course now!
I would definitely love to do another trip through gourmet on tour again! Mamma's is one-of-a-kind for sure, and I am hoping you can find another one just as wonderful. Thank you so much! "
Helen Tsao, US (travelling couple)
Experience of a lifetime
Thank you so much for arranging our Amalfi Coast trip!
First of all, the accommodations at the Palazzo were just wonderful! I've stayed at some pretty nice hotels over the years, and Palazzo was definitely one of the most memorable that I can think of. The staff were also extremely helpful and friendly.
As for the cooking classes, I really enjoyed having the combination and contrasting styles of the two. Mamma's class was certainly an experience of a lifetime that I will never forget, and it would have been lovely to been able to do her class twice, but given then amount of food we consumed, it's hard to imagine doing that 2 days in a row! The best thing about Mamma class though, is that it's really home cooking at it's best. I felt that it included dishes that I could easily make at home.
The Michelin star class was a completely different experience, in that the cuisine was definitely more fine dining and restaurant style cuisine. The chef who taught us was very personable, and again, we spent a very enjoyable day there…
I look forward to future delicious trips with Gourmet on Tour!
Tien-An Y., UK   (travelling with girl friends)