Wagyu Beef Rendang by Candlenut Singapore
The world's first Michelin-starred Peranakan restaurant, Candlenut takes a contemporary yet authentic approach to traditional Straits-Chinese cuisine. 
The Westholme Wagyu Beef Rendang is a particular standout, full of flavour that typifies the very best of Peranakan cuisine.   We are in luck as Chef Malcom Lee kindly shares the recipe for this scrumptious dish!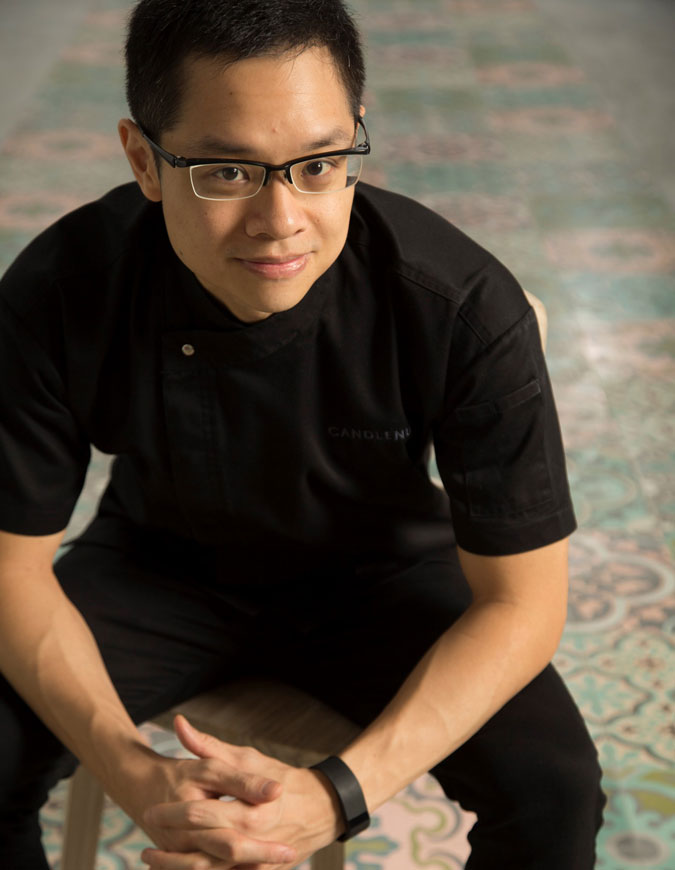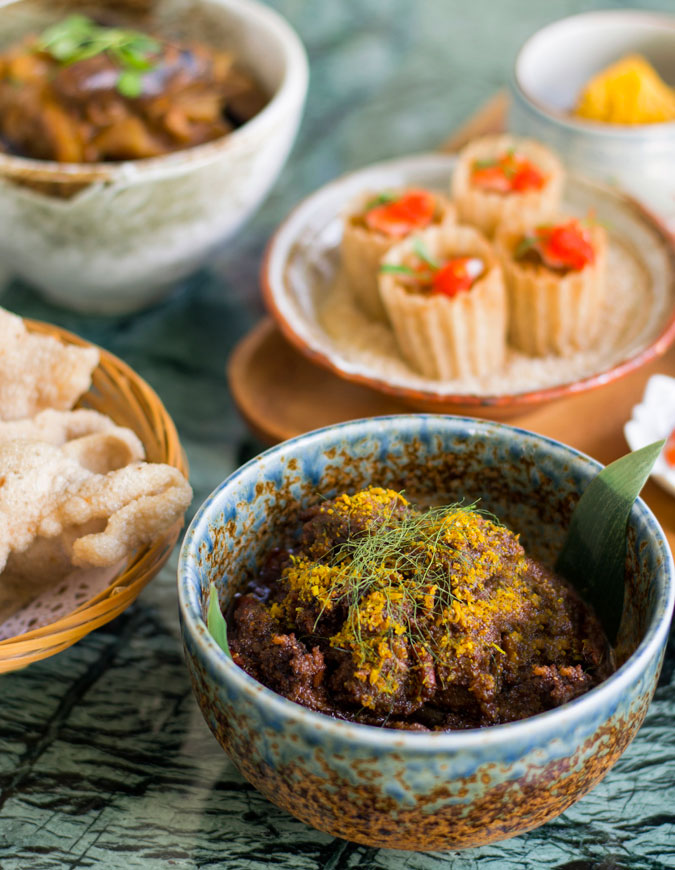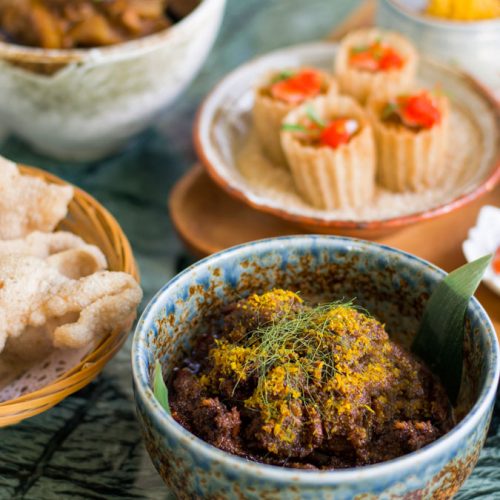 PRINT
Wagyu Beef Rendang
Wagyu Beef Rendang by Candlenut Singapore
Ingredients
Ingredients A
500

gr

Beef short rubs, cut into 5cm chunks

60

gr

Shallots, peeled

20

gr

Garlic cloves, peeled

60

gr

Big red chillies, stems removed

15

gr

Galangal, peeled

5

gr

Ginger, peeled

3

gr

Candlenut
Ingredients B
1

stalk

Lemongrass, white portion

3

Kaffir Lime Leaf

1

Tumeric Leaf

400

ml

Fresh Coconut Milk
Ingredients C
35

ml

Kerisik

1.25

gr

Dry Rendang Spices
Instructions
Blend all ingredients in Set A, except for the beef short ribs, in a food processor until a rough mixture is formed.

Place mixture into a big pot and add the coconut milk before bringing it to a boil.

Add the beef and the Set B ingredients to the pot.

Simmer over a medium-low heat for two hours, stirring at intervals.

Allow the mixture to slowly brown. At this point, add the ingredients in Set C.

Mix well over continuous low heat, frying till the Rendang gravy has caramelised.

Serve with rice and a vegetable dish