Orzotto with Mountain Herbs by Norbert Niederkofler
Norbert Niederkofler, South Tyrol's most famous chef, founder of the <<Cook the Mountain>> and 3 star Michelin chef of the St. Hubertus restaurant in Badia Alta returns the cycle of nature into the kitchen, with his concept of well living, plants healthy nourishment for the next generation.
Cook the Mountain is way of life inspired by the mountain and surrounding nature,  which Chef Norbert Niederkofler has applied to the kitchen and restaurant.
For this dish he is sharing with us today , basically he is using only three ingredients: Barley (Italian: orzo), fresh herbs and mountain cheese. His team has nearly always these three ingredients in their pantry.  ⁠ They love cooking this meal for their guests after they return back to the hotel from exploring the beautiful hills. ⁠
The Orzotto is made in the same style like a Risotto, in⁠ the end they add fresh chopped herbs like mountain thyme, mountain basil, verbena… and some of the mountain cheese which is super delicious.⁠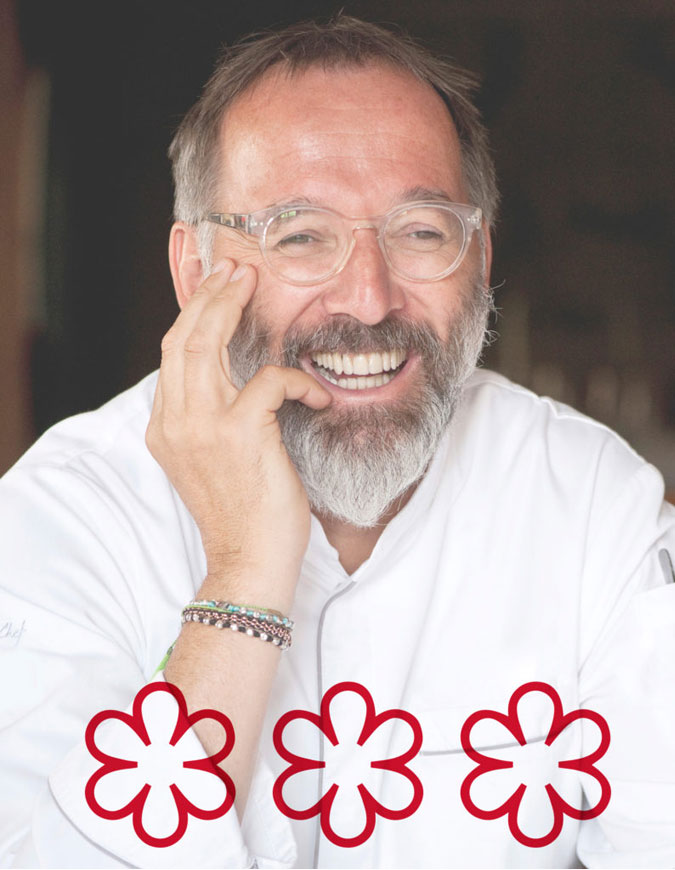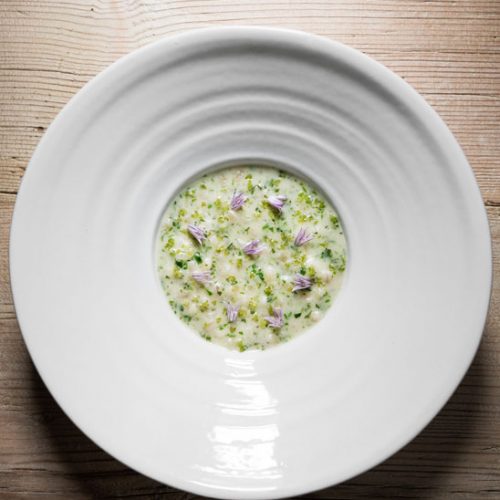 PRINT
Orzotto & Mountain Herbs
From the mountains into your kitchen.
By Chef Norbert Niederkofler, Dolomites, Italy.
Ingredients
200

gr

Barley

Buttermilk

Mountain Cheese
Chopped Herbs
Sorrel- Borage- nettle- trefoil- mustard leaves- wild spinach- Lemon balm- mountain pepper- Lemon Verbena
Instructions
Toast the barley in a pot and deglaze it some water and cook it for 35 minutes.

Stir the Orzotto with some goat butter and mountain cheese until it gets very creamy.

Fold the chopped mountain herbs into the Orzotto. The Orzotto should have a light bitter

flavour.