Crayfish and Lemon Risotto by Salted and Hung
Growing up on his family's farm in Australia, Chef Drew Nocente lived a childhood that was constantly surrounded by the wonders of fresh produce. Little went to waste here and he continues to build a sustainable kitchen at his restaurant Salted and Hung in Singapore.
Today he shares with us a delicious, creamy Crayfish, Lemon Risotto recipe to recreate at home.
The punchy essence from the crab shells used in the risotto are drawn out to create a savoury broth.  Little goes to waste on this menu, showcasing Drew's philosophy of getting the most out of every ingredient.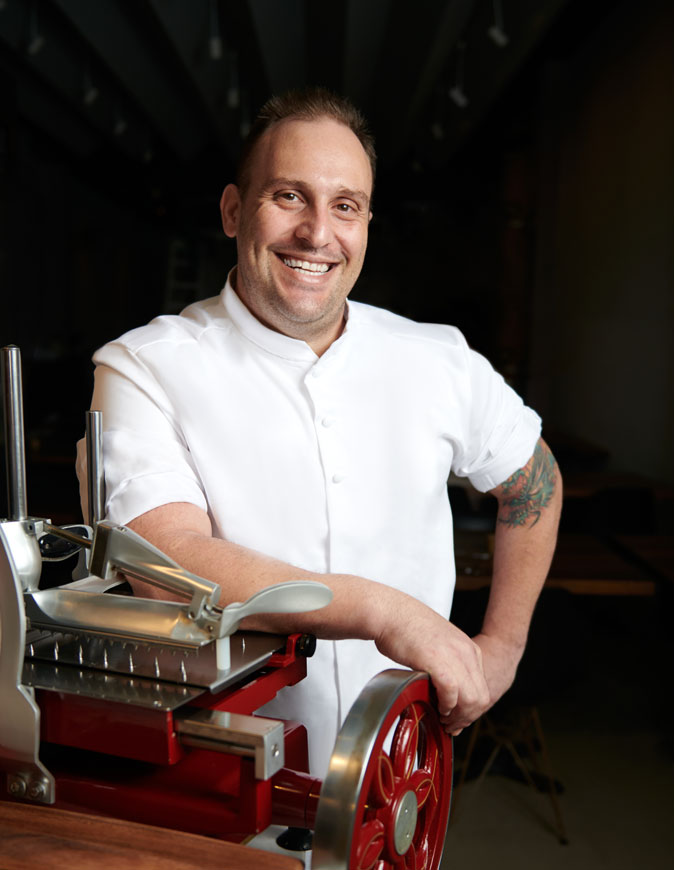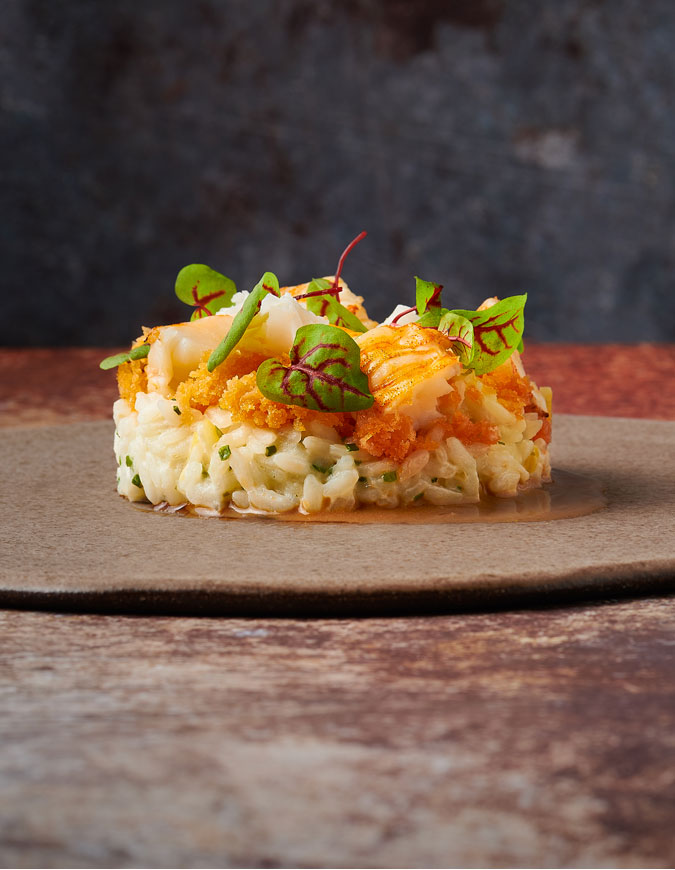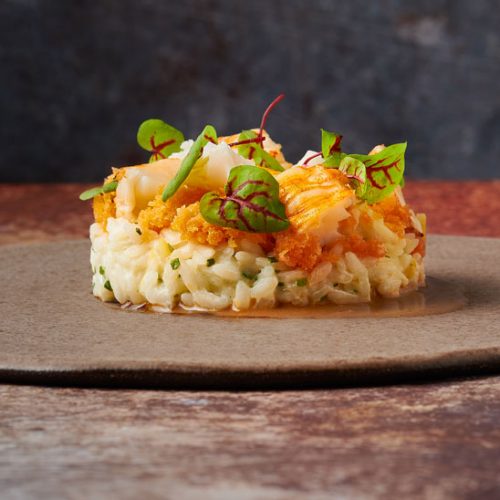 PRINT
Crayfish & Lemon Risotto
by Chef Drew Nocente, Salted & Hung, Singapore
Ingredients
Crayfish

30

g

Lemon Skin, Thinly Sliced

100

g

Caranoli Rice

10

g

Diced Shallot

5

ml

White Wine

5

ml

Lemon Juice

100

ml

Fish Stock

20

g

Mascarpone

8

g

Parmesan Cheese, grated

5

g

Butter

5

g

Chives, chopped
Instructions
Risotto
Sauté shallots on a large pan with a touch of oil over medium heat.

Add lemon skin & rice, sauté.

Add white wine & lemon juice, allow it to reduce.

Add small amounts of fish stock at a time and allow rice to slow cook. Continue

adding stock until rice is cooked and liquid is 3/4 reduced.

Add mascarpone & parmesan and cook till a nice consistency.

Remove from heat, fold in the butter and chives.
Crayfish
While the risotto is cooking, heat a frying pan on med-high heat.

Remove the shell from the crayfish and gently score the inside of the flesh.

Lightly season with sea salt.

Gently cook the crayfish in the pan just before the risotto is ready.

Rest for 1 min while plating up the risotto

Finish off the dish with the essence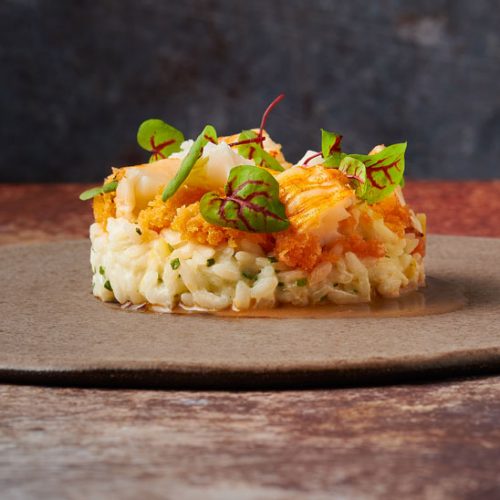 PRINT
Crayfish Essence
by Chef Drew Nocente, Salted and Hung , Singapore
Ingredients
Crayfish Essence
1

kg

Crayfish Shells

60

g

Red Wine

1

Brown Onion

1

Stick

Celery

15

g

White Peppercorn

15

g

Coriander Seeds

6

pcs

Star Anise

20

g

Tomato Paste

100

ml

Brandy

200

ml

Cream

300

ml

Fish Stock

300

ml

Beef Stock

20

ml

Lemon Juice
Instructions
Roast crayfish shell in 200 degrees Celsius oven for 25min.

While shells are roasting, pre-heat a large pot with a 1 tbsp of oil. Add all

vegetables and spices, cook to a nice caramel colour.

Add the brandy and reduce by 1/2

Add the wine and allow it to reduce.

Add the cream and reduce till thicken.

Add the stocks and simmer for 3 hrs.

Add lemon juice and season with salt to taste, let cool.