Pasta alla Elizabeth Taylor by Splendido Hotel Portofino
"I found my love in Portofino" crooned the singer Fred Buscaglione in the 1950s. We don't blame him: with its pastel-hued buildings and sun-drenched harbour, Portofino certainly possesses a romantic charm.
At this glamorous Italian resort, one of the most infamous marriages in history began. On the wisteria-clad terrace of one of Belmond Hotel Splendido's suites, Richard Burton proposed to Elizabeth Taylor.
During the 1960s, the starry couple often holidayed in stylish Portofino. Despite her opulent onscreen roles and larger-than-life personality, Elizabeth Taylor's tastes were often surprisingly simple.
Rumour has it that the screen goddess loved traditional spaghetti with tomato sauce. In honour of her tastes and legacy, Belmond Hotel Splendido's executive chef Corrado Corti has created Spaghetti alla Elizabeth Taylor. Made Made with fresh tomatoes from San Marzano, Sorrento and Pachino, the dish is incidentally one of our most popular.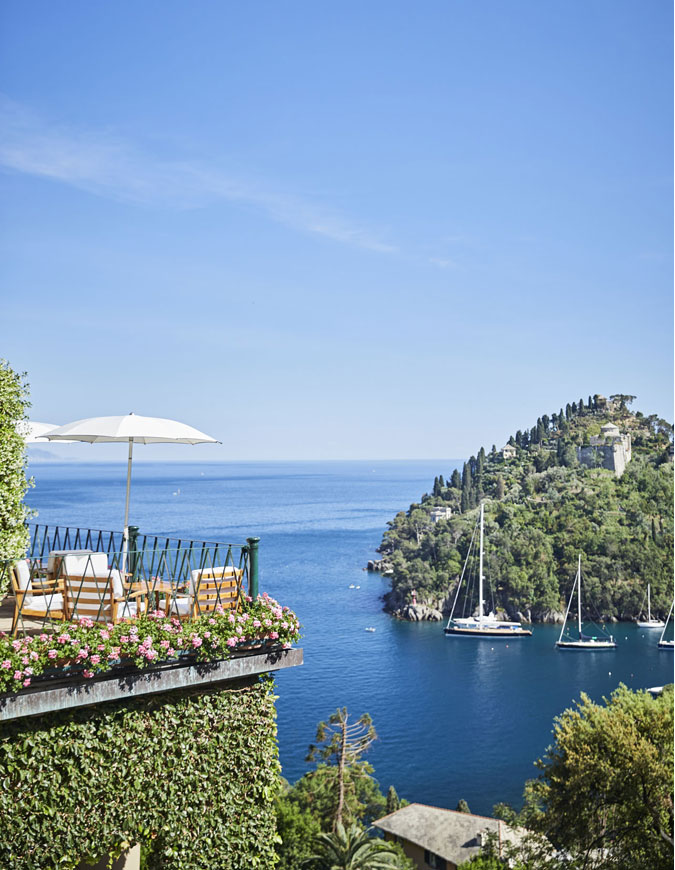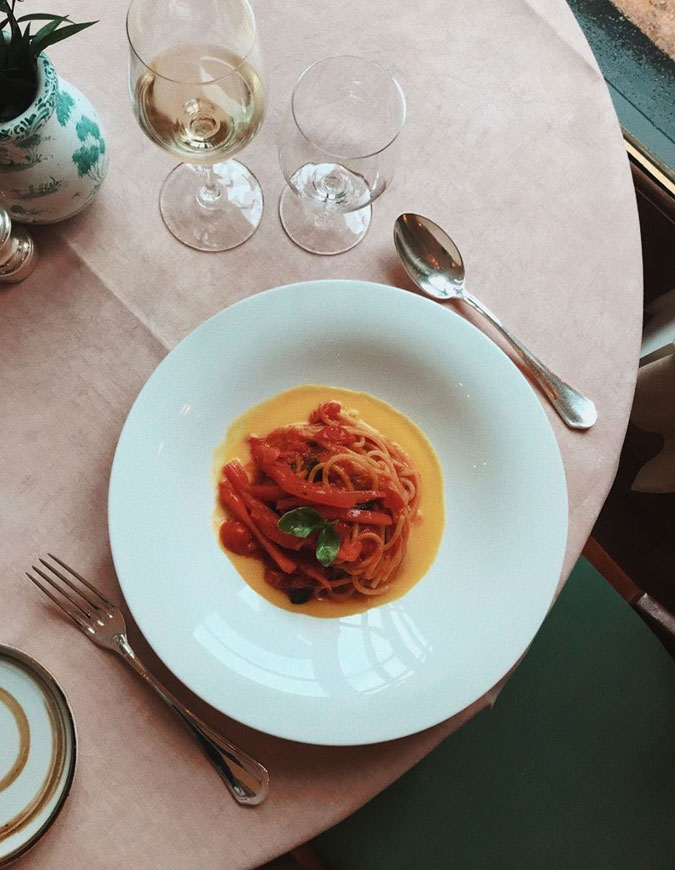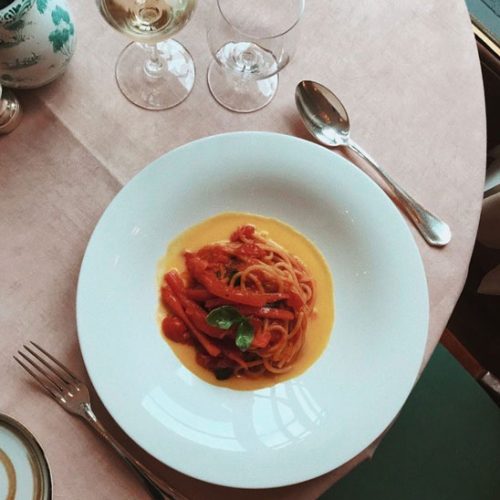 PRINT
Pasta alla Elizabeth Taylor by Hotel Splendido Portofino
Deceptively simple but with depths of flavour: the humble tomato spaghetti
Ingredients
800

gr

Bronze-drawn Spaghetti pasta

1

kg

Cherry tomatoes

(400g for sauce, 600g for confit)

500

gr

Vine tomatoes

225

ml

Olive Oil

2

Garlic Cloves

100

gr

Basil

5

gr

Dried Oregano

5

gr

Thyme

20

gr

Brown Sugar

Lemon zest (half lemon)

Pinch of salt
Instructions
Create the tomato confit. Slice 600g of cherry tomatoes in half and season them with thyme, salt, brown sugar and lemon zest. Cook in the oven at 80C/175F for 3 hours.

Boil the vine tomatoes in hot water until the skin comes off, then slice them sideways.

Cook the spaghetti in boiling water with salt.

In a separate pot, heat some olive oil with garlic and basil, then add the remaining cherry tomatoes. Once the pasta is ready, add it to the pot. Add the vine tomatoes and, at the very end, the confit tomatoes.

Finish with a pinch of oregano and basil leaves.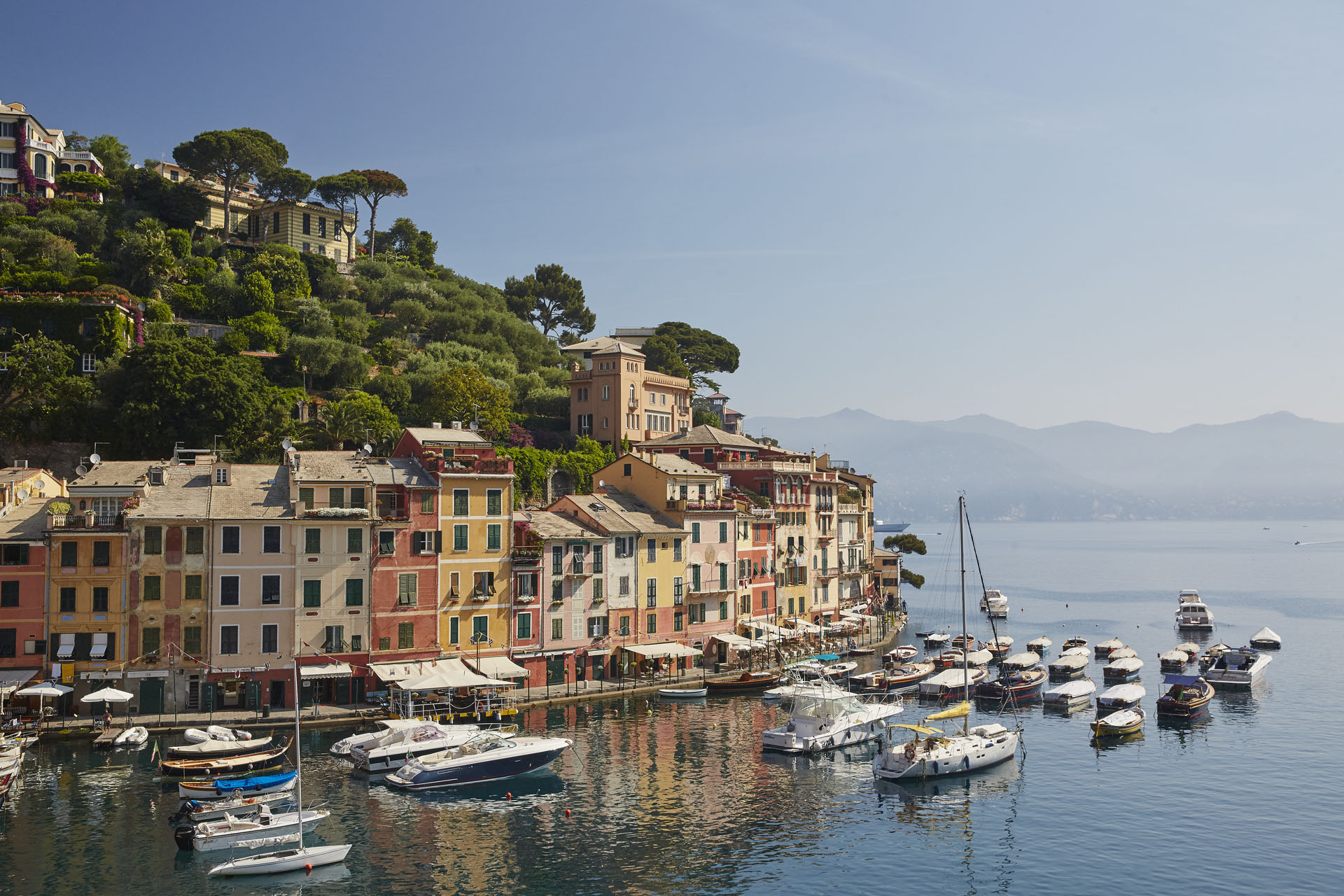 "Colour is a power that directly influences the soul" (Kandinsky), and this is something you'll certainly experience in the villages of the beautiful Italian Riviera, from Portofino to Camogli all the way to the majestic Cinque Terre.