Summer Berry Pavlova by Le Calabash
This summer vacherin (pavlova)  is the perfect sweet ending for a long summer lunch. 🍓⁠
⁠
Top it with all these delicious summer berries and edible flowers you can find in the markets right now.   The meringue can be elevated with exciting flavours and textures by incorporating flavoured syrups, nuts, pastes and candy.
Remember to decorate at the last possible moment as humidity is no friend of the pavlova.
Pair with Champagne or Grenache.
⁠
Thank you to the Alison from Le Calabash cooking school in Loire Valley  for sharing her version of this beautiful Vacherin Pavlova. 🍓⁠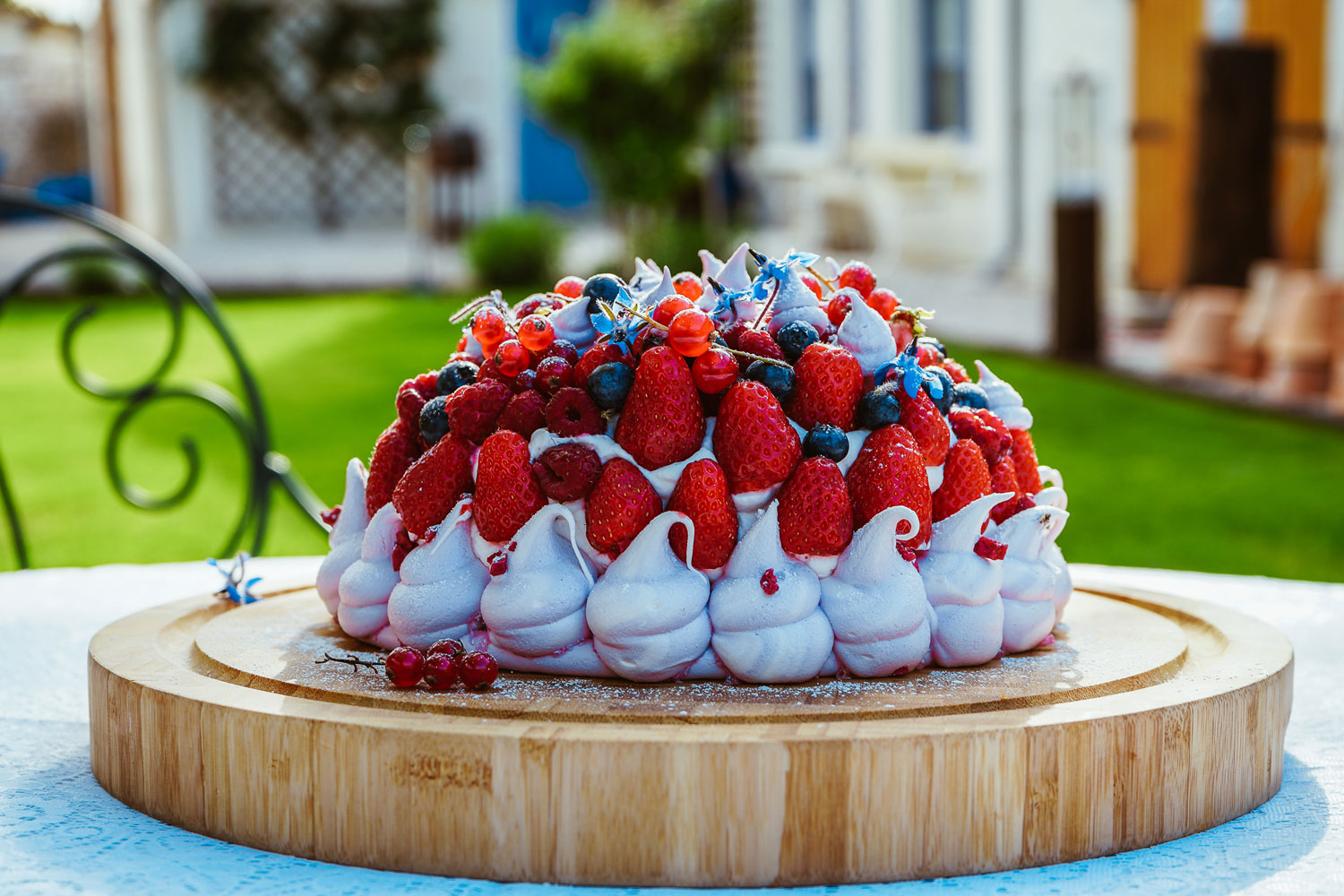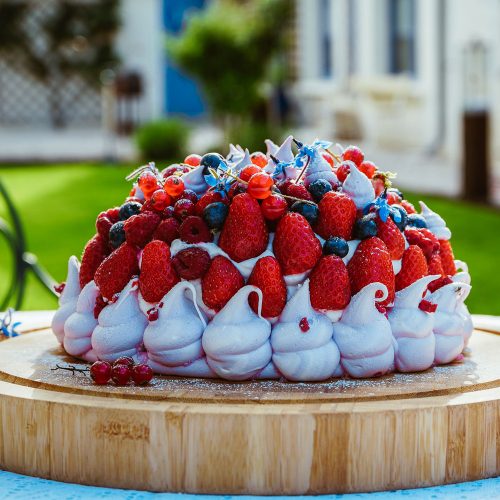 PRINT
Summer Vacherin/ Pavlova
by Le Calabash cooking school, Loire Valley, France
Ingredients
10

eggs

250

gr

caster sugar

(8.81 oz)

250

gr

flour

(8.81 oz)

125

gr

butter

(4.4 oz)
Raspberry Parfait
300

gr

raspberry purée

(10 2/3 oz)

150

gr

sugar

(5 1/3 oz)

6

egg yolks

75

ml

water

(2 1/2 oz)

150

ml

whipping crea

(5 1/16 oz)
Meringue
90

gr

egg whites

(3.17 oz)

75

gr

caster sugar

(2.65 oz)

10

gr

fécule (starch)

(0.35 oz)

75

gr

icing sugar

(2.65 oz)
Instructions
Genoese Sponge
Whisk the eggs and the sugar with a balloon whisk in a bowl over a pan of hot water.

Whisk until the mixture is light, creamy and double in bulk.

Remove from the heat and whisk until cold and thick (ribbon stage)

Fold in the flour gently.

Fold in the melted butter.

Place in a greased floured mould and bake in a moderately hot oven at200°C for about 30 minutes.
Raspberry Parfait
Boil the sugar and water to 120°C / 248°F

Meanwhile whisk the egg yolks until they leave a trail in the bowl. Add the syrup to the whisked egg yolks and keep whisking until cold.

Whip the cream, then fold the purée and whipped cream into the egg mixture. Place into a circle mould and freeze
Meringue
Froth the egg whites slightly. Mix the caster sugar and the fécule, then pour onto the frothed egg whites.

Stop beating once you obtain smooth texture.

Add the icing sugar with a spatula.

Using a piping bag, pipe a meringue base and small balls of meringue for the final decoration.

Cook for about 1hour for the base and 20 minutes for the small balls at 120°C. Turn off the oven and leave in the oven for an hour.
To assemble
Pipe a layer of crème Chantilly onto the base of the vacherin

Place on top of this a layer the Genoese sponge, the raspberry parfait and another layer of sponge. Sprinkle with simple syrup to moisten slightly and pipe a final layer of crème Chantilly

Garnish with red berries, small meringues and edible flowers.

Finish with a sprinkling of powdered sugar.
Culinary Tip
Meringue can be elevated with exciting flavours and textures by incorporating flavoured syrups, nuts, pastes and candy.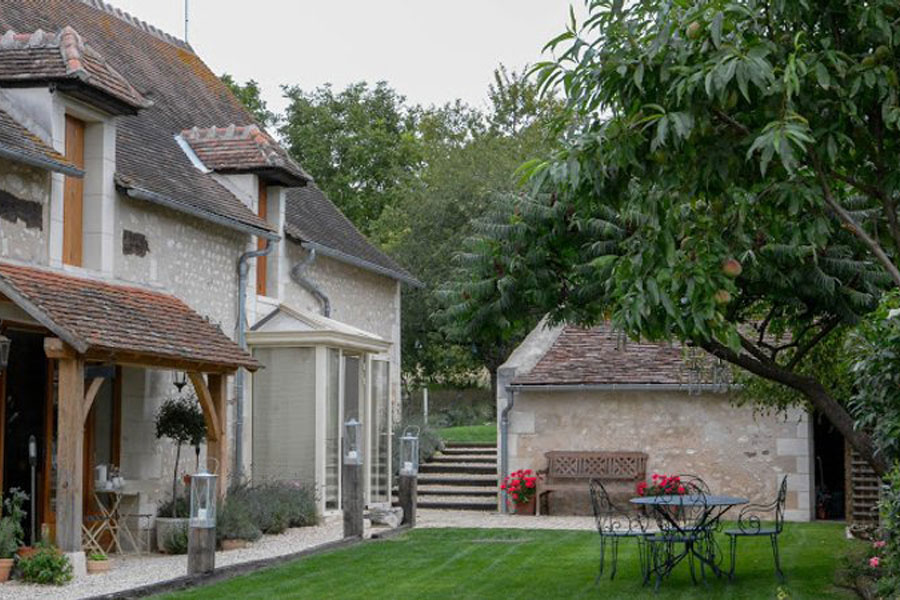 Chefs Alison and Sidney at their beautiful cooking school is located in the heart of Loire region, home to European Renaissance with its many chateaux.   In this region you can also find the finest goat's cheese producers and winemaking has been deeply rooted here for centuries. This area is simply known as France's 'Bread Basket'.